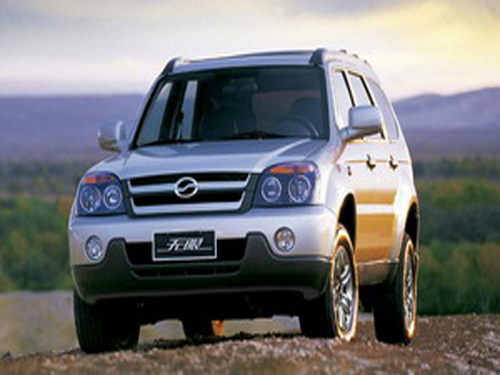 Last week, the reporter learned from Zhongxing Automobile that its first small-scale cross-border car, code-named C11, is tentatively scheduled to be officially launched at the Beijing Auto Show next year and will be listed at the end of next year as soon as possible.
Recently, C11's patent declaration form has been officially unveiled. From the perspective of size, it is a small CROSSOVER, and its appearance is similar to that of Zouer. A person in charge of Zhongxing Automobile stated that C11 will be positioned similarly to the Great Wall M2 and Kia Xiul, highlighting the young fashion style.
The platform on which C11 was born is also the first passenger vehicle platform of Zhongxing Auto. There are a series of plans for the platform in the future. Small MPVs, small vans, and small pickup trucks are all under consideration in the planning of the C platform. ZTE plans to use all three C-platform products in production within three to four years. However, in the traditional sense of the car, the person in charge of ZTE Automobile still said that it was still difficult.
In addition, the reporter learned that C11 will be divided into two types of urban and professional off-road products, the specific price range is expected from 60,000 to 100,000 yuan. The city model will carry two 1.3L and 1.5L engines from Mitsubishi, while the off-road version may be equipped with a small-displacement turbocharged engine and a 4-drive version.
Asbestos was added as an common ingredient to Brake Pads post-WWI, as car speeds began to increase, because research showed that its properties allowed it to absorb the heat (which can reach 500 °F) while still providing the friction necessary to stop a vehicle. However, as the serious health-related hazards of asbestos eventually started to become apparent, other materials had to be found. Asbestos brake pads have largely been replaced by non-asbestos organic (NAO) materials in first world countries. Today, brake pad materials are classified into one of four principal categories, as follows:
Non-metallic materials - these are made from a combination of various synthetic substances bonded into a composite, principally in the form of cellulose, aramid, PAN, and sintered glass. They are gentle on rotors, but produce a fair amount of dust, thus having a short service life.
Semi-metallic materials - synthetics mixed with varying proportions of flaked metals. These are harder than non-metallic pads, more fade-resistant and longer lasting, but at the cost of increased wear to the rotor/drum which then must be replaced sooner. They also require more actuating force than non-metallic pads in order to generate braking torque.
Fully metallic materials - these pads are used only in racing vehicles, and are composed of sintered steel without any synthetic additives. They are very long-lasting, but require more force to slow a vehicle while wearing off the rotors faster. They also tend to be very loud.
Ceramic materials - Composed of clay and porcelain bonded to copper flakes and filaments, these are a good compromise between the durability of the metal pads, grip and fade resistance of the synthetic variety. Their principal drawback, however, is that unlike the previous three types, despite the presence of the copper (which has a high thermal conductivity), ceramic pads generally do not dissipate heat well, which can eventually cause the pads or other components of the braking system to warp.However, because the ceramic materials causes the braking sound to be elevated beyond that of human hearing, they are exceptionally quiet.
Truck Brake Pads,Z36 Brake Pads,New Brake Pads,Best Brake Pads For Trucks
LIXIN INDUSTRIAL & TRADE CO.,Limited , https://www.jmpowerplugs.com