On November 30, 2016, a product promotion conference featuring the "Conway Five Engines" kicked off in Wuxi, Jiangsu.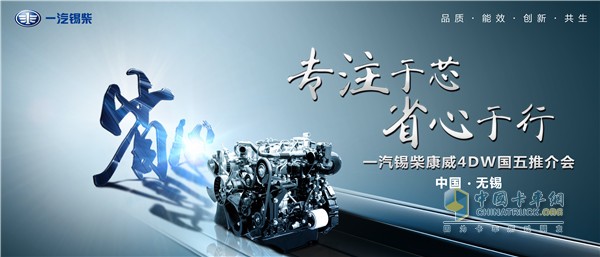 FAW Xichai Kangwei Guowu Engine
Ji Yizhi, Deputy Director of FAW Xichai , Li Qianyang, Deputy General Manager of Sales Company, Li Yan, Deputy General Manager of Sales Company, Dong Anguo, Assistant to General Manager of Sales Company, Zhang Dong, Assistant to General Manager of Sales Company, and two regions from Jiangsu and Zhejiang 60 major distributors and several user representatives attended the event.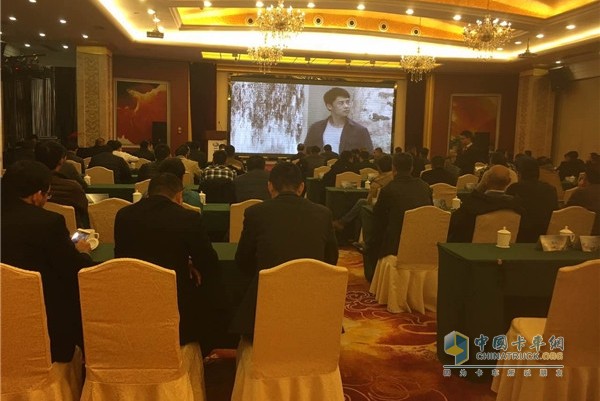 FAW Xicang Kangwei State Wuxi Engine Wuxi Promotion Site
New product stunning four new generation of "lightweight BMW" in the light power market
As we all know, on July 1, 2017, the country's five emissions will be formally implemented, and emission upgrades will be imminent. FAW Xichai will rush ahead with the country's five layouts and display new green power products. After entering the market, it has attracted wide attention from public opinion and market users.
Xichao Kangwei's five products have boldly absorbed the technology and experience of Aowei Heavy Trucks, and based on this, they have carried out self-reliant innovations and led the product to achieve four leading positions.
New products are put into the market, and users who have experienced it personally have the most say. In a typical user micro-video played on the site, many users of the Xceive Kangwei State V have traveled more than 20,000 kilometers so far. The indicators are normal and their use is good. They are very satisfied, and they are invariably recommended to their friends. . Conway's five products have undoubtedly become a new generation of "BMW" in the light power market.
At the meeting, when Xie Chai, deputy general manager of FAW Xichai Sales Co., delivered a welcome speech, he put forward three wishes: First, seize the opportunity for upgrading, and technology to lead the market; Second, witness the strength of Xichai and deepen cooperation confidence; Third, change. Competitive ideas, hand in hand for a win-win situation. Xichai is willing to deepen cooperation with distributors and work together to seize a larger market share in the country's five upgrades.
New Breakthrough Benefits Users' "Two Big" Technology Routes to Meet Diversified Demands
In recent years, domestic support for environmental protection policies has continued to increase, which also determines the prospects of the green power market is particularly broad. Xichai takes the first step, thinks innovatively, breaks through layers of technical difficulties, and implants green genes for brands, creating energy-saving innovations. It is a good place to live.
At the meeting, the deputy director of FAW Xichai Ji Yizhi summed up the advantages of leading technology in Xichai Kangwei's five technologies with "Four Leads": leadership in technology lines, leadership in technology reserves, leadership in technical support, and leadership in market segmentation.
"Xichai Kangwei 490 Five Products adopts the high pressure common rail + DPF technology route. The State VI technology, the national five applications, the domestic first, do not need to add urea, can fully meet the national five, and even five Beijing five discharge requirements; Xichai Conway 4102 State Five The product adopts the SCR technology route, which integrates urea nozzle technology and integrates the mature experience of Xichai after more than 10 years of treatment technology research, effectively solves the urea crystallization problem.Two advanced technical routes make the power more fuel-efficient and save users. Heart, to meet the diverse needs of users." Zhang Dong, FAW Wuxi sales company to help in detail.
He also revealed: "The new platform developed by Xichai Jingwei 4DB1 products, positioning high-end, can meet the country six and above emission upgrades, 4DB1 engine will be completed by the end of this year, listed next year."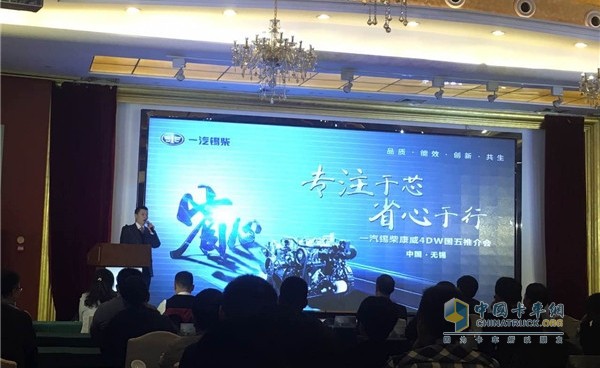 FAW Xichai leads the scene and introduces Conway's five engines
The new service is omnipresent and has no worries
The service is related to whether it can win the continuous trust of users and the brand image. It is understood that in the past two years, Xichai has upgraded its traditional service sites and established a number of service regional centers and 24-hour service hotline centers in the country. Each service station has the ability to maintain the country's five services and can fully meet the requirements of the country. Five user service requirements.
Services need to "inherit", but also need "innovation." With the launch of the new version of the 9.26 Smart Tin Wood APP this year, many "Xichai fans" rushed to download "early taste" and felt that the efficient, convenient, and thoughtful people brought by smart services were also evoked. With more users' curiosity, what is unique about the new generation of Xichai APP?
In this regard, FAW Xichai sales company Vice President Li Yan "answer questions": "In order to improve customer service experience, Xichai introduced the service intelligence product Xichai app2.0, function is more perfect, a key to help, Services process inquiries, service station inquiries, maintenance of file inquiries and other functions have everything, and pay more attention to interact with the user, but also from time to time to carry out activities such as grab red envelopes, spikes, free medical examinations, and give back to users."
The introduction of the wisdom of Xichai APP2.0, has been widely praised by the mobile phone owners of the Xichai users, could not help but admire: the core service is omnipresent, the network is straight forward, smooth and worry-free.
New future development can be achieved and cooperate to seize market share
On the spot, Ji Yizhi, Deputy Director of FAW Xixi Diesel, delivered an important speech and informed the guests of the work that Xichai has carried out and is undertaking in the face of the new situation.
"Users want to upgrade their emissions to the National Five. They must not only save fuel, but also be easy to use. They can also stand up to emissions testing at any time. This contradictory unity needs support. Xichai considers knowing what to do and placing five countries; Need to move, subdividing demand; advance promotion to form an advantage." Ji Yi, Deputy Director of FAW Xichai said: "The light power market will be available in the future, and Xichai will do its utmost to provide a comprehensive system support for our common cause: Services Support, promotion and support, development and support of major customers, and work together with you to jointly seize a greater market share and achieve a win-win situation."
Application:
It has been developed to increase the conductivity of powder coating and minimize faraday cage effect.It can also increase flowing and improve coating on the corner of parts. It can be used in all powder coating system.It will not cause yellowish problem.The portion of newadd-02070,is about 0.1-0.5% wt,based on total coating in formulation.Lab test is recommended to get the exact quantity.Newadd-02070.should be added in premixing process.
Our Advantage & Service:
-Technical Support Online Service Provided
According to customer's requirement, we provide layout (plant designer), excellent mechanical engineer, excellent electrician, etc.
-On-site Training Service Provided
In customer factory, we provide all kinds of training, including installation, commissioning
-Long-term Maintenance Provided
In the area of maintenance, we offer needs-oriented and standardized maintenance packages, such as the overhaul of components, gearboxes, in order to guarantee the safe and economic operation of plant and machinery.
-Spare Parts Replacement and Repair Service Provided
Providing spare parts for all kinds of powder coating processing equipment in long-term. And can provide tailored made spare parts according to customers' requirements. Ensure advanced craft, good material and high precision.
-Formulation Provided (our advantage)
Some customers are worried their final products if can get best result, we have our own formulator (Engineer for powder coating formulation) who is testing and updating the formulation according to customer requirement all the time. And have very good experience for the formulation to support customer to make different effect powder coatings.
Powder Coating Electro Charge Agent,Anti-Yellowing Electro Charge Agent,Good Leveling Electro Charge Agent,Good Coating Electro Charge Agent
Yantai Yuanli Corp Ltd , https://www.yuanlicorpcn.com