User:
Yunda Express Yang Zhenbao
Use of Vehicles: Shaanxi Automobile Cummins Express New Pearl
Transport route: Shanghai to Tianjin
Transport Type: Express Shipping
Finding the trust Recommended reason: From Tianjin to Shanghai, a total of 1180 kilometers, the speed is maintained at about 90KM/h, and the engine speed is about 1100-1200 rpm. To ensure economic fuel consumption, each transportation task can be safely reached within a specified time.
Regardless of the time of the year, the mafia parties seem to tirelessly buy, buy, and buy! At the same time, do you expect the same day-to-night express delivery?
In the past two years, e-commerce shopping is no longer a price battle, and the efficiency behind it has become the key to success. The user's requirement is the pursuit of express logistics companies. As the most important transportation tool, the correct choice of vehicles has become the killer of express delivery companies. The China Truck Network reporter visited Yang Zhenbao, a driver of Shanghai Yunda express transportation. Through the communication with Yang Zhenbao, he truly experienced the hardships and joys of express logistics people.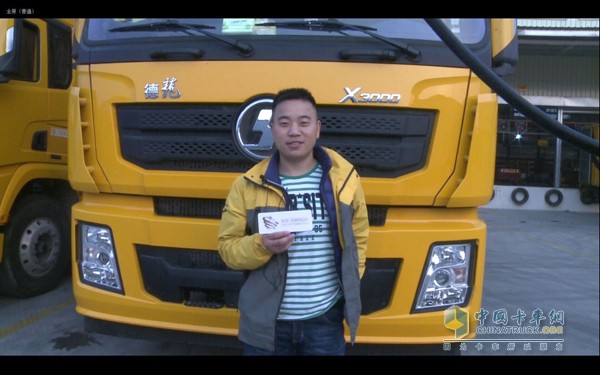 Yang Zhenbao Trusted Shaanxi Automobile Cummins
Every day, Yang Zhenbao must travel between Tianjin and Shanghai with his new Pearl of Shaanxi Express Cummins Express. "Almost the evening when I went to the rhyme delivery Tianjin Distribution Center, always ready to go on the goods, to more than two o'clock in the morning to start again." Yang Zhenbao said that this pace of life he had already got used to it.
Yang Zhenbao, who has just been in the company for years, has been engaged in express transportation for several years. In his opinion, whether it is the Twin 11 or the Spring Festival, the whole year's logistics is incessant, which is a test for every express delivery company. Only efficient, Fuel-efficient, reliable express vehicles can handle it. In Yunda Express, Yang Zhenbao had contacted many brands of trucks. The new Pearl of Cummins Express, which he is now driving, has just started more than half a year and is fighting with him. He has withstood the double 11, double 12 and peak logistics during the Spring Festival. The test.
Yang Zhenbao
When the Shaanxi Automobile Cummins, who was driving the vehicle, Yang Zhenbao's words, the curtain opened immediately. "We do express delivery, high-speed, full-speed, in fact, it requires a bit, efficient fuel-efficient, from Tianjin to Shanghai 1180 kilometers, my speed is about 90, the engine speed is 1100-1200 rpm, this way down, always within the time required by the company It has never been fined because of overtime, "said Yang Zhenbao, Yunda Express now has a higher and higher rate of punctuality for driver's transportation, and the assessment is also very strict. After Shaanxi Automobile Cummins was started, he never worried about this matter again. .
The reason that Shaanxi Zhenming Cummins, driven by Yang Zhenbao, had such a good performance, benefited from the mature matching of " Xi'an Cummins ISM High-torque Engine + Fast 12-speed Direct Gearbox + Handdle Speed ​​Ratio Bridge" to ensure the complete vehicle Outstanding performance, especially the matching power, modular design of the Cummins ISM11 engine, B10 design life of up to 2 million kilometers, easy to achieve millions of kilometers without major repairs, large engine torque, strong power, high efficiency, natural speed running .
In fact, the batch of Shaanxi Automobile Cummins purchased by Yunda Express was not a long time. Yang Zhenbao told us that before using the other brands of cars, listening to someone else introduced Shaanxi Automobile Cummins's car is also good, especially the Xi'an Cummins engine, the old driver reflected the impression is good, after a run-in period is very fuel-efficient. In the run-in period, Shaanxi Automobile Cummins fuel consumption is about 30 liters per 100 kilometers, after which basically it is 27-28 liters of oil, compared to other models is still very fuel-efficient.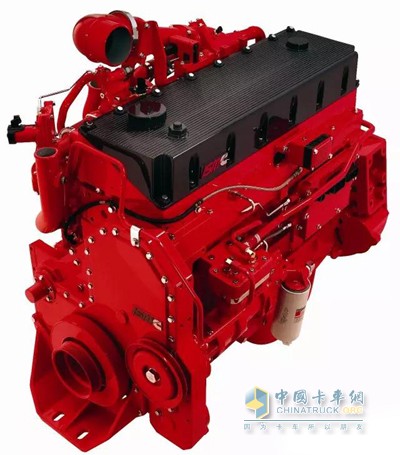 Xi'an Cummins
In Yang Zhenbao's opinion, Shaanxi Automobile Cummins has a moderate price and strong engine power. It is very good to open and can accurately meet the needs of Express Logistics. It is understood that the Shaanxi Automobile Cummins vehicle purchased by Yunda Express has outperformed other vehicles by more than six months, and its performance is perfect.
After serving the Shaanxi Automobile Cummins has completed the first insurance, but the service of Shaanxi Steam Cummins has not stopped. "They are all repaired and repaired according to the requirements. Usually there is a problem and the service station will get a call. The service personnel will soon be able to come over and take the initiative to service. It is particularly fast. Our car is very practical and the service is not in place. It may be evening. Can not send a car." For the initiative and timely service, Yunda Express is particularly satisfied, which is one of the reasons for the purchase of Shaanxi Automobile Cummins.
For the next transportation peak period, with the company of Shaanxi Steam Cummins, I believe that Yang Zhenbao's road to express will be more smooth!
For more information on "Discovering Trust - China Truck User Car Survey and Selection Activities", please see: http://
1. This horizontal type Colloid Mill is made of full stainless steel. It is well designed and mainly used in production line.
2. The main parts are stator and rotor, using special machining and heat treatment process, high precision, long service life.
3. Our horizontal type colloid mill can be used for food, chemicals, medical and other industries. It equipped with cooling system, which can keep the character of the materials.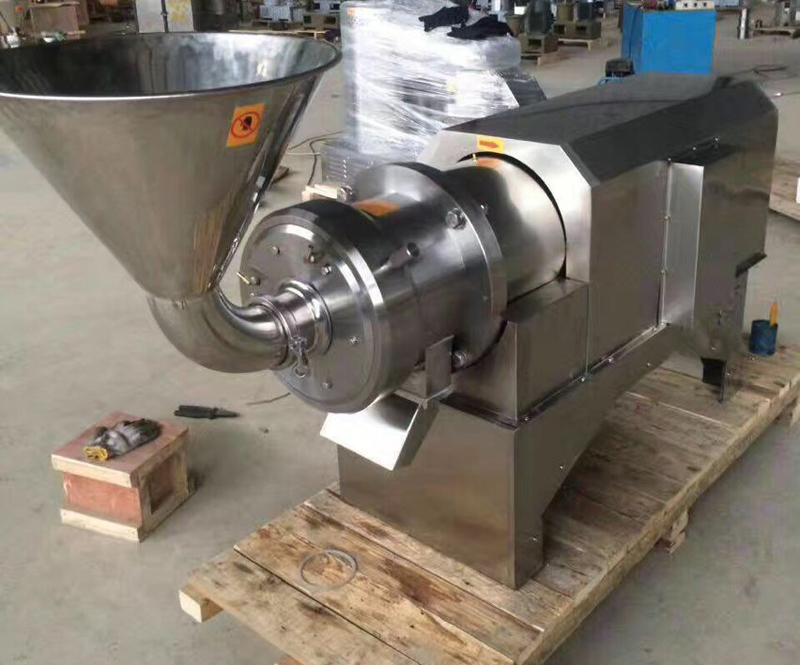 We also manufacture: meat processing machines, milk processing machines, egg processing machines, fruit vegetable machines etc. We have years of exporting experiences, sincerely hope for copperation!
Horizontal Type Colloid Mill,Colloid Mill Machine,Industrial Food Grinder Machine,Grinder Machine
Henan Gems Machinery Co.,Ltd , https://www.gemsmachine.com