At present, the environmental air pollutants are gradually presented with many kinds of features, large differences and complicated discharges. These pollutant emission characteristics have brought new challenges to environmental air monitoring and source analysis. "There is an urgent need for an automatic on-line measuring device capable of simultaneous measurement of multiple components, high detection sensitivity, and a variety of ways of point source, surface source, and area." Anhui Institute of Optics and Fine Mechanics, Chinese Academy of Sciences (hereinafter referred to as ASU) Gao Min-guang, an environmental optical center researcher, told China Science News reporter.
For more than a decade, under the leadership of academician Liu Wenqing and researcher Liu Jianguo, Ambon Optical Center took the lead in applying advanced spectroscopic techniques to environmental monitoring. For the three-dimensional monitoring of atmospheric environment, Fourier transform infrared spectroscopy (FTIR) can be used to establish a three-dimensional monitoring system including emission monitoring of fixed pollution sources, monitoring of unorganized emissions and monitoring of emission fluxes. High Min light team FTIR technology will be successfully applied to Quanzhou Petrochemical Park, creating a brand of domestic FTIR equipment.
FTIR technology development
FTIR technology is a spectroscopic technique that emerged in the 1980s. Since the introduction of Fourier Transform (FT) in the infrared spectrum in the 1970s, the sensitivity, wavenumber accuracy, resolving power and range of applications of the infrared spectroscopy (IR) have been greatly enhanced.
Gao Minguang said: "FTIR has the characteristics of measurable spectral bandwidth, high spectral resolution, high signal-to-noise ratio and fast scanning speed. Therefore, this technology can realize real-time on-line monitoring of multi-component gases and is widely used and popularized in many aspects. "
At the beginning of this century, where Ang Light was the first in China to carry out research on gas quantitative inversion method and monitoring technology based on FTIR technology, and developed a double-arm swept-core interferometer module with independent intellectual property rights. In the meantime, Monitoring of multi-purpose, multi-form, multi-platform FTIR monitoring system.
FTIR technology, an emerging spectroscopic detection technology, provides the ability to monitor multicomponent gases in real time, online, continuous and unattended. According to the requirements of different monitoring, Gao Min pointed out that the FTIR technology can meet the needs of monitoring VOCs (volatile organic compounds) gas in chemical industrial parks, monitoring unorganized discharges such as chemical industrial park / factory boundary / zone boundary, and telemetry of chemical park discharge fluxes Monitoring needs, through the above three levels of continuous monitoring, you can build a three-dimensional chemical park, a full range of routine and early warning monitoring system.
In the Beijing Olympic Games, the Guangzhou Asian Games, the Shanghai World Expo, the Nanjing Youth Olympic Games, Beijing APEC meeting, Hangzhou G20 Summit and other major national events, the use of independent research and development developed by FKR FTIR equipment in the key chemical park has undertaken three times the whole Orientation of atmospheric monitoring and protection tasks, FTIR technology in the chemical park VOCs gas monitoring and other fields have broad application prospects.
Trouble-free operation for two and a half years
In early 2014, Liu Qiong, general manager of Anhui Blue Shield Photoelectron Co., Ltd. Fujian Branch, communicated with the Fujian Provincial Monitoring Center Station to establish a three-dimensional and real-time monitoring network of VOCs compound pollutants in Quanhui Petrochemical Park.
Subsequently, Anhui Blue Shield Optoelectronics Co., Ltd. (Blue Shield) and the Ambient Light Center for Environmental Optics High Min light research team established Quan Hui VOCs monitoring project joint working group, by the Institute of Light Dr. Li Xiangxian and Blue Shield Environmental Business Department of the Minister of Technology Lv Changbin specific responsibility.
After the establishment of joint working group, Li Xianxian, Lv Changbin and Blue Shield Technology Han Xiaobin engineers repeatedly to Quan Hui Petrochemical Park site survey. According to Li Xiangxian, "In view of the variety of VOC emission factors, the non-regular distribution of emission sources and the wide spread of VOCs in petrochemical complex, combined with the comprehensive factors of monitoring on-site geographical and climatic conditions and pollutant characteristics, FTIR technology is a three-dimensional, network-based and real-time monitoring of VOCs in the border area of ​​the park, which is the best monitoring program and a detailed project construction plan for the entire VOCs monitoring network in the petrochemical complex has been developed.
After the project plan was finalized, the research team relinquished the resting time of high-temperature leave. In view of the frequent typhoon and high humidity in the scene, the FTIR monitoring system of double-station open beam optical path was designed in a targeted way. Wang Wen and Wang Zhenhua , Li Fei and many other engineers are also afraid of the heat, fought night, in the shortest possible time to complete the site construction site work.
In July 2014, two sets of open-path FTIR equipment successfully arrived at the management committee (Wuliu) and Donghu monitoring station under the efforts of the research team of Asuka Optoelectronics. Subsequently, Wang Jing, Li Xianxian and Lan Dun, , Wang Zhenhua, Li Fei and other engineers fear the heat, in the shortest possible time to complete the on-site installation of instruments, calibration and other work of gas.
In July 2015, one year after continuous trouble-free operation of instrumentation and equipment, the project acceptance team composed of experts from Fujian Provincial Monitoring Center Station and Quanhui Petrochemical Park carried out project acceptance on the first phase of the project. Lee Sang-hsien said: "After all the performance tests to fully meet the anticipated results and to stabilize the equipment during commissioning, two open-path FTIR equipment passed the project with excellent results."
According to Lu Aixin, general manager of Blue Shield Environmental Business Department, as of now, these two sets of open optical FTIR devices have been operating continuously and without problems for two and a half years. During the operation, no equipment failure occurred.
Comprehensive protection of environmental safety
On the basis of the perfect operation of two open-light FTIR monitoring devices in the first phase, in order to improve the non-dead-end monitoring ability of VOCs in industrial parks, two sets of open optical FTIR equipment will be added in the second phase of monitoring project to complete the three-dimensional petrochemical park, Networked, full coverage VOCs monitoring system.
The second phase of the East Lake Middle School site has completed the installation of instruments debugging work, another site is also under intense construction.
According to Gao Minguang, after the completion of the second phase of the project, four sets of open optical FTIR equipment will fully cover Quanxi Petrochemical Park, form a strong barrier to monitor VOCs at the boundary between the petrochemical complex and the densely populated residential areas of towns and villages, To protect the safety of nearby residents.
Lu Aixin also pointed out that Stephen Hui Petrochemical Park VOCs monitoring system is based on FTIR technology built the first three-dimensional, networked, full coverage VOCs monitoring network. The perfect operation of VOCs monitoring network in this park has a strong demonstration effect and is of great significance for improving the influence of domestic FTIR equipment.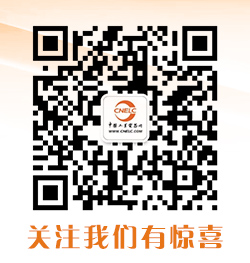 China Industrial Electronics Network: This content is reproduced in the co-media or other Internet sites, China Industrial Electronics Network posted this article for the purpose of passing more information does not mean agree with their views or confirm their description! News, technical articles submitted QQ: E-mail:
Related Reading · CEC: Nuclear investment in 2016 decreased by 10% over the same period last year. · China's first three-dimensional, network-based FTIR technology Wind power installed capacity of 149 million "Thirteen Five" to be invested 7 BASF launched a new polyether polyol product to help reduce the car · 2016 new residential projects in Shaanxi to achieve all the fiber to · "Wali" is coming: robots to promote garbage disposal into the new time · White smoke from steel plants is a pollutant? How to use health service robots in nursing homes?
Blind Flange raised face is flange type and popular using in piping works, blind flange for raised face also named blind RF blank RF, usually DIN2527, BS4505 and ANSI B16.5 standards for blind is raised face type, EN1092-1 type 05 is flat face type, blind RF pressure for PN6 PN10 PN16 PN25 PN40, JIS B2220 and KS B1503 for 5K 10K 16K 20K and ANSI B16.5 B16.47 for class 150 300 600 900 1500 2500.
blind flange raised face, bs4504 blind flange RF, ansi b16.5 BLRF flange, blind flange manufacturer, din 2527 en1092-1 type 05 blind
Jinan Hyupshin Flanges Co., Ltd , https://www.iflange.com