Recently, the reporter learned from the official website of Maxwell Technology () that Maxwell and China CRRC Qingdao Sifang Vehicle Research Institute Co., Ltd. (hereinafter referred to as Qingdao Sifang) reached a major agreement: the two sides will deepen cooperation and promote supercapacitors The module is manufactured locally to meet the needs of China's new energy bus market. Under the terms of the agreement, the localized production of Maxwell's supercapacitor modules will be launched in China in the second half of 2017, which coincides with the peak season for the purchase of China's new energy bus market. Bus module manufacturing will expand Maxwell's strategic cooperation with Qingdao Sifang and will help Maxwell to further expand its business in the growing Chinese new energy bus market.
In order to ensure the full localization of Maxwell products and meet the recent requirements of the Chinese government, Maxwell has provided Qingdao Sifang with module design authorization for the Chinese bus market, enabling Qingdao Sifang to adopt Maxwell's 2.7V and 3V supercapacitor monomers in localized production lines. To make the module. In addition, Maxwell will continue to leverage the long-term expertise of the Chinese bus market to develop a joint design of the next generation of supercapacitor products with Qingdao Quartet, and strive to be able to put into mass production in a few years.
Liu Baoming, chairman of Qingdao Sifang, pointed out: "As China's new energy transportation market continues to grow, manufacturers and distributors of key technologies must invest in developing appropriate solutions to improve energy efficiency, protect the environment, and lay the foundation for the future of the industry. We are pleased to further strengthen our cooperation with Maxwell Technology, the global leader in supercapacitor market, to realize the localization of Maxwell products and contribute to the development of China's new energy bus market."
Dr. Franz Fink, President and CEO of Maxwell Technologies, pointed out: "Since Maxwell and Qingdao have started cooperation, we have attached great importance to environmental protection, actively developing forward-looking technologies and improving user efficiency. Localization cooperation in supercapacitor production can greatly expand our business. China's bus market coverage, while allowing more users to benefit from next-generation energy storage solutions. Next, Maxwell and Qingdao Sifang sales team will work together to provide the best service experience for new and existing customers, while our product development team will continue The next generation of fully optimized solutions for the market."
The lack of paper making raw materials is a common problem, the use of seasonal growth plants or wild trees etc for the paper pulp is an effective solution.However, using this material pulping will produce a lot of black liquor containing inorganic compounds, how can get more fiber pulp, low investment to processing black liquor which can let it reach the water recycling or reach the discharge standard of environmental protection, it has been a worldwide problem all the time.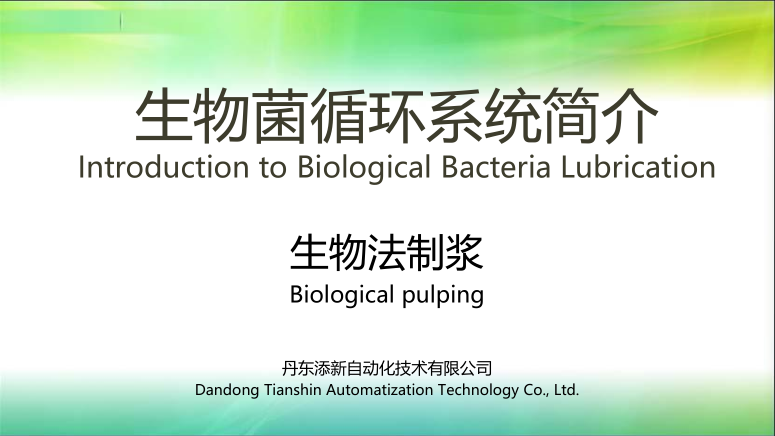 Reed Pulp Making Machine,Reed Pulp Paper Making Machine,Reed Pulp Paper Making System,Reed Pulp Making System
Dandong Tianshin Automatization Technology Co.,Ltd , https://www.paper-machine.com