In the course of two decades of development of the Internet, the role played by information technology in the development of commerce and economy is getting bigger and bigger, with more and more profound influence. Even we can perceive that today's information technology to a certain extent defines the future of human life and the future of economic and social development.
So, as the main way of information technology - cloud computing in the end what changed people?
Experts point out that cloud computing is the ability of IT into a public resource of society, and delivered to all. "Nowadays, all technological innovation related to economic activities are in fact more or less connected with cloud computing and with these cloud service providers. We are innovating ourselves and our partners are innovating , The services we deliver are also contributing to the innovation of enterprises in all industries and their constant innovation in the application layer with a wide range of technologies has brought great changes in our society. "Alba Yun Vice President, Marketing, QingCloud Liu Liang said.
As a result, we see that cloud computing is redefining the fundamental driving force of technological innovation and enterprise development.
On July 28, 2016, QingCloud will host QingCloud Insight 2016 conference with the theme of "Technology and Insight into the Future" and expect to have more than 1,500 business users, eco-partners, developers and technology enthusiasts from all walks of life discussing The forefront topic of science and technology and innovation.
It is learned that QingCloud Insight was born out of the QingCloud User Conference of Albatron. Based on this, QingCloud Insight has been fully upgraded to become a large cloud computing industry conference brand sponsored by QingCloud. A forward-looking perspective brings together the wisdom and innovative ideas of science and technology, connecting the upstream and downstream of the cloud computing industry chain, covering banking, securities, insurance, manufacturing, retail, logistics, real estate, Internet, medical, education and other industries. This year's conference pays more attention to the depth and breadth of content, focuses on industry hotspots and seeks to create a top-level cloud computing event featuring industry exchange, developer learning and entrepreneurship and innovation projects.
By then, Albatron QingCloud will collaborate with partners to showcase the latest research and development achievements of the cloud ecosystem, release the 2016 heavyweight products and technologies, and extend the IaaS layer. Based on the support of Virtualization, support for Container and UniKernel technologies will be added. At the same time, QingCloud will also work with partners to launch the new AppCenter 2.0 cloud application platform, making it easier to build and use cluster applications.
In the meantime, business leaders will unveil the success of technology-driven new smart business where cutting-edge technology executives share cutting-edge topics in big data, machine learning, containers, DevOps, and continuous development integration. A number of Internet companies and traditional businesses will jointly inventory the practical experience of cloud computing. The "first Qingyun Cloud Developer Contest" that brings together the first-tier technology enthusiasts in China will also be officially launched in "We, Developers".
PD Toys plastic Co., Ltd is OEM & ODM manufacturer of inflatable products in the mainland of China with more 17 years of manufacturing experience. products ranges are Inflatable Toys, inflatable pools, inflatable pool floats, towable tubes, Air Furniture and Promotional Items etc. total have more than 1500 employees (4 factories) related to PVC inflatable products.
Operated under ISO 9001:2015 management system, We had passed factory Audit by Walmart, Taret, Disney ect, also passed all necessary certificates and testing such as ICTI, BSCI, SEMTA,Target FA, NBC Universal, FCCA, SGS, CVS Security, GSV, Disney FAMA ect. We have our own PVC raw materials manufacturing company, all the PVC we produced are compliance with European EN71, American ASTM standard and NON PHTHALATE (6P) standard.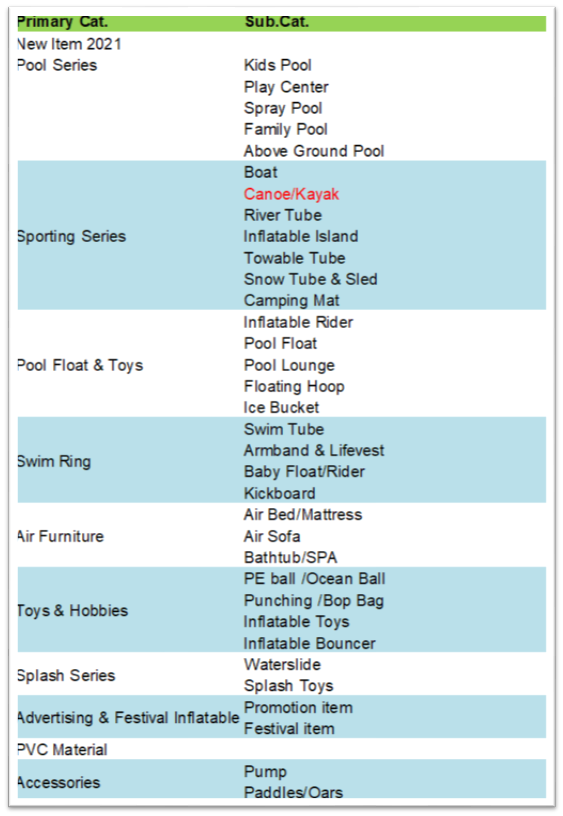 Pool Float,Inflatable Pool Float,Inflatable Pool Mattress,Inflatable Pool Bed
P&D Plastic Manufacture Co., Ltd , https://www.leadingproduction.com