[China Agricultural Machinery Industry News] In the past two years, plant protection drones have become a hot item in the field of agricultural investment. In just one or two years, hundreds of companies have poured in. However, in the opinion of many experts, more than 80% of plant protection drones can not be put into use, just a model airplane. Is there a real market demand behind capital agitation? What kind of wealth business opportunities can the peasants find in them?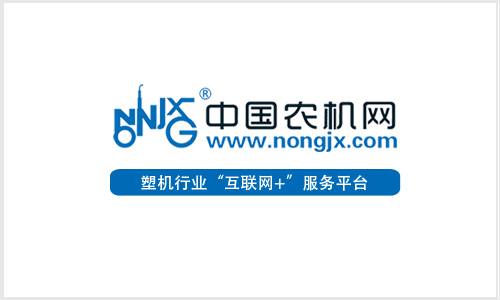 How does the plant protection drone capital encourage farmers to seek business opportunities?
Plant protection drone in Japan
This year, at the launch of the DJI plant protection drone MG-1, a plant protection drone sold for 50,000 yuan, you may find it expensive. However, in Japan, where drones are mature, the price of a drone is more than 1 million yuan.
The plant protection drone is very professional. It has a long battery life and a large take-off load. It is a powerful drone.
In Japan, the drone market is a very competitive niche market. So far, the number of Japanese drone manufacturers has been more than 2,300, and only two or three of them specialize in plant protection drones, of which Yamaha is famous. Yamaha's agricultural drones are well-known and classic in the same industry and basically occupy a monopoly position.
In Japan, farmers buy subsidies for drones, and Japanese farmers' associations provide high subsidies and services for the use of agricultural drones.
Japan's plant protection is somewhat similar to the National Defense Association of our country, or some agricultural machinery associations organized by the Agriculture Committee and the government. It is concentrated in a certain area and within a certain period of time, with high efficiency and low cost.
Plant protection drone in China
No
According to incomplete statistics, there are currently more than 150 companies producing drones in China, but in fact they have independent research and development capabilities. There is no one, just copy it.
High damage rate
According to the "flying hands" of farmers trained by us, the damage rate of plant protection drones is still relatively high.
High learning costs
If you train someone other than the farmer to learn the industry, the time and cost are higher.
How do farmers get rich from it?
  
Future development of plant protection drones
  
lease
For Chinese farmers with small production scale and low income, it is very stressful to bear a plant protection drone with a price of more than 50,000.
We can learn from the foreign drone operation mode and adopt the lease mode. That is, the Agricultural Association and the Agricultural Machinery Association purchase drones and then train the "flying hands". Farmers can rent drones when they need them.
subsidy
Allowing farmers to use plant protection drones also requires some government subsidies to support them. The current plant protection drones, especially the spraying of pesticides, have not yet been included in the scope of our country's agricultural machinery purchase subsidies.
market
The traditional way of spraying pesticides by farmers is very traditional and old-fashioned. Basically, they carry a medical device and carry spraying equipment. One person can't spray a few acres a day, the efficiency is very low, and it is also very safe for people. damage. We really need to introduce plant protection drones to improve work efficiency.
How farmers earn
  
Forming agricultural socialization services
As a part of agricultural resources, drones need to do after-sales service. Just like a car has a 4s shop, the drone can also open a "4s shop", including maintenance, replacement parts, various types of flying hand services, pesticide services, etc. Form a service system.
Professional "flying hand" certification
At present, we do not have a nationally certified flying hand training standard and training system. There are only a few companies that have their own standards. Therefore, the state should introduce a national standard to make the "flying hand" training a national training program and issue a flying hand certificate with a national credit endorsement.
The future has arrived, but it is not yet popular. When we start to lay out it today, we may be able to truly harvest the fruits of this industry in the future. For more farmers, maybe we can't directly earn real money from it. It is enough to enjoy the benefits that technology brings to us.
Being a flying hand and running a drone cooperative is perhaps a realistic option for the future.
(Original title: Do you want to be a farmer who controls the aircraft? This is a new way to get rich or to make your dreams come true!)
Electric Water Pump,Small Electric Water Pump,Electric Water Pump Price,Automotive Electric Water Pump
NCP AUTO PARTS CO.,LTD , https://www.nachuanfuelpump.com