Sprinter, a domestic Mercedes-Benz large-scale commercial vehicle, was officially offline at the Fuzhou plant in Daimler, Fujian Province. Currently, Linear Technology has started pre-sales nationwide with pre-sale prices starting from RMB 420,000. Linear Technology is the third product introduced by Daimler Fujian since 2010 when Mercedes-Benz high-end MPV Viano and Vito were domesticated and launched. So far, Fujian Daimler, established in June 2007 and mass-produced in 2010, has fully completed its original product plan.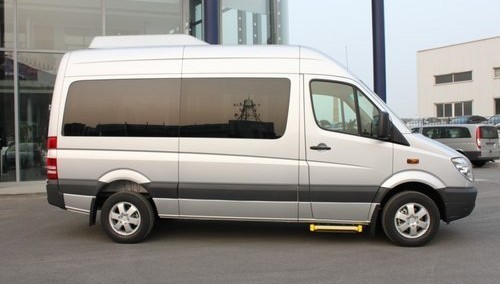 The listing of Mercedes-Benz Linear Technology fills the gap in China's large-scale commercial vehicle market without luxury brands. The authority defines the benchmark for large-scale luxury commercial vehicles, which will further enrich Fujian Daimler product line and further strengthen Fujian Dai Miller's competitiveness as a top commercial vehicle manufacturer.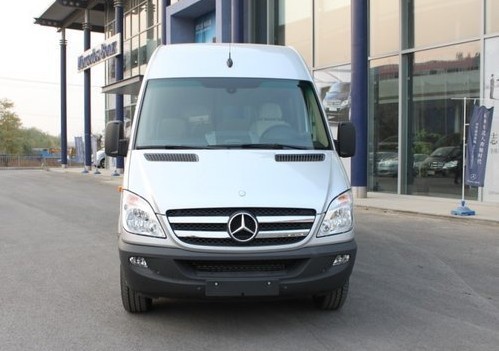 It is reported that domestic Sprinter is equipped with a 2.2L diesel
engine
, equipped with three kinds of body length, according to 14 seats, 17 seats and 20 different seat combinations, a total of three models can choose. Daimler related persons in Fujian said that there is no plan for the production of gasoline models at present, and it may be adjusted according to market demand in the future. As for the size of the Linear Technology, the length of the short axis version is about 6 meters, and the long axis version is about 7 meters. The domestic linear body width is 1.993 meters and the height is 2.420 meters.
Safety is also a highlight of domestically produced Linear Technology, the so-called safe transportation solution. This is an improvement for the Chinese market. Domestic Linear Technology is equipped with the most advanced ESP induction electronic stabilization program in its class, including various safety assurance modes such as LAC load adaptive control, ABS, ASR acceleration skid prevention system and BAS assisted braking force system.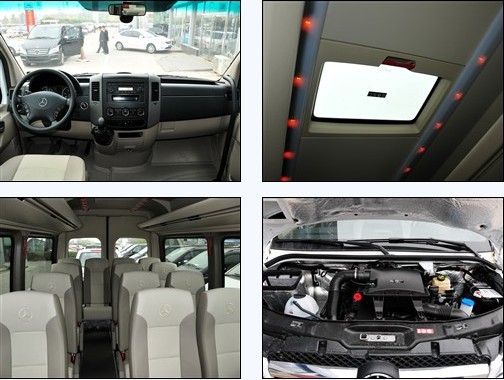 The domestic Lingler has many redesigns and improvements for the Chinese market and customer needs, such as roof racks, interiors and air conditioning, as well as sales strategies, including pricing, Daimler Fujian will attach great importance to the views of dealers, which is also its The first two models of experience. Industry speculation that the official launch date of Linear Technology may be scheduled during the Guangzhou Auto Show in November 2011, and the specific sales price can only be determined.
According to reports, with the listing and sales of Fujian Daimler products, China has become one of the top five global commercial vehicle markets for Mercedes-Benz, and it is also the world's largest sales market. The current design capacity of Daimler in Fujian is 40,000 units. In 2011, it was able to complete the sales of 20,000 vehicles set at the beginning of the year, and there are still 20,000 remaining units.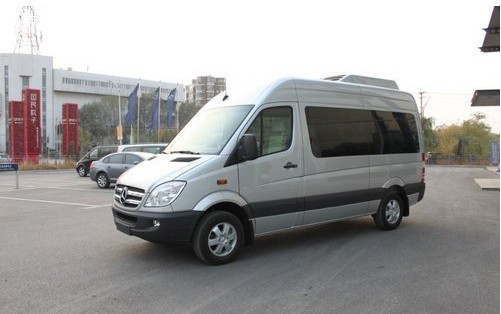 It is reported that because of its features, flexibility, and versatility, Linear Technology is ideally suited for conversion into special vehicles such as police cars, ambulances, RVs, and personalized luxury commercial vehicles. Therefore, in addition to the production of Daimler vehicles in Fujian province, Daimler will also consider expanding the scope of special vehicles, strengthen cooperation with modified car manufacturers and add more luxury equipment to meet the individual needs of the Chinese market. The product line will be more abundant.
Titanium Mesh,Titanium Wire Mesh,Round Titanium Mesh
Titanium Sheets Titanium Wire Co., Ltd. , http://www.nstitanium.com