Filter Bag Environment:
High-Temperature
Filter Bag Sectional Shape:
Round Bag
Usage:
Dust Filter, Air Filter
Cartridge Filter:
Woven Glass Fiber
Application Fields:
Power Plant Cement, Chemical Industry
Finishing:
Singeing, Clendering, Heatset, PTFE Macerate
Specification:
500G -550G - 600 G
Origin:
Anhui Province, China
How about Anhui Yuanchen 
 
 With more than 10 years experience and pecialization in high-temperature filter fabric,Anhui Yuan Chen filter is  developing air filtration  for more than 10 years with professional  teams.
Now, Yuanchen has yearly output of near US$40 million and on its way on going public.
We specialize in high temperature dust filter fabric like PPS, composition of PPS and PTFE.
Our filter fabric can guarantee the ultra clean emission( under 10mg)
 
 Quality Control
Yuan Chen  is a certified and audited ISO 9001.2008 quality managed company.
"High quality" is not just our slogan, quality is not just quality control deparment duty,
 it's associated with each employee.Every staffs must have quality awareness and must to execute.
 
 Technical Support
YuanChen has awarded 59 utility model patents about paint filter bags,oil filter bags, anti-corrosion filter bags etc.We have our own lab., whatever micron,air-perm,weight, strength etc. can be tested.
 
  Reasonable Price
We own complete filter cloth and filter bag production lines. From material to finished products, produced by ourselves. Not only can control the quality, also can control the cost as well.
Welcome to inquire our products, whatever dust filter cloth, dust filter bag, stitche threads, collector parts.,etc
 
 After Service
We will send our engineers to your production site to solve about filter's problems.
And, certainly can be designed a product according to your working conditions.
Our great team service for you,not only technical deparment, whatever quality department,
production control, warehouse , or other departments.
Component/
Shell Fiber
Woven fiberglass
Scrim
woven fiberglass
Weight/
350G-850g
Thickness/
0.55mm
Air Permeability/ /127Pa
150-250
Tensile Strength/Â Â Â  N/5*20CM
Length/
≥2800
Cross/
≥2800
Elongation at break/Â Â Â Â Â Â  %
Length/
≤10
Cross/
≤10
Temperature/  ºC
Continue
260
Peaks
300
Finishin/
Heat Stabilization/, Glaze/,   PTFE Impregnate  Silicon Oil treatment
Use Scope/
 Cenment plant Head/Tail;Metallurgy; Steel; 
4 Vessel Brewhouse is available in 10HL to 50HL capacity. It basically consits of mash tun, lauter tun, kettle and whirlpool. It can also be expanded by adding extra vessels. The level of automation is partial or fully automation. The energy saving device vapour heat recollect system is optional for customers.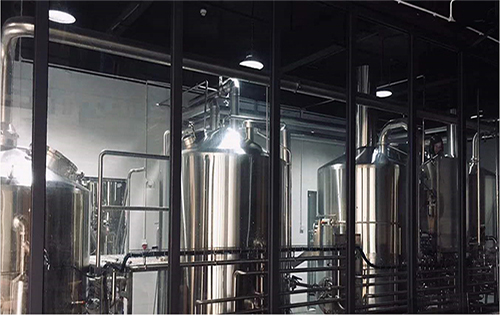 4 Vessel Brewhouse
Automatic Beer Brewing Machine,4 Vessel Brewhouse,Commercial Brewing Equipment,Stainless Steel Brewhouse
Dongguan Deao Food Equipment Co.,Ltd , https://www.craftbrewtech.com