Recently, Xugong Foundation Chuanxiong Office organized service visits in the region. During the visit, the service personnel discovered a Xugong XR220A rotary drilling rig that was being built in 2010 and was delivered in 2010.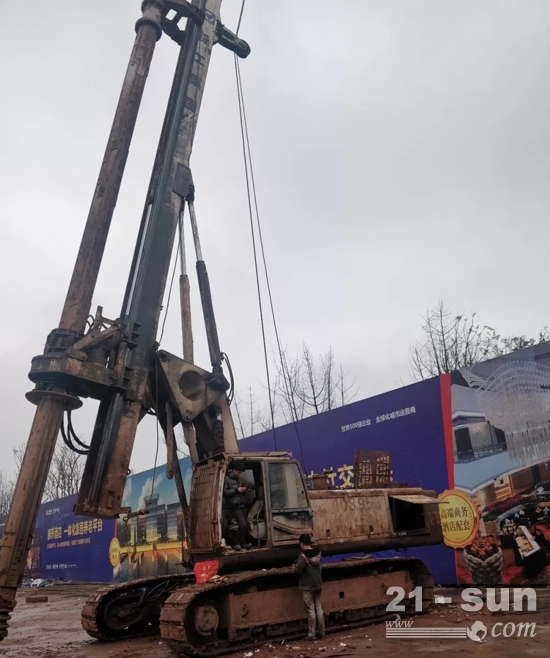 徐工XR220A

According to Wang, the owner of this equipment, he now has two Xugong equipments, all of which are second-hand remanufacturing equipment. It has been five to six years since the purchase of this XCMG XR220A, although the equipment looks old, but the equipment performance It is very stable and reliable, and can meet the construction requirements such as building piles. At present, the project undertaken by this XR220A is a building with a hole diameter of 0.8 m and 1.0 m and a pile depth of about 20 m. The daily hole is 7 holes. Mr. Wang is very appreciative of this 10-year-old Xugong rotary drilling rig. President Wang proudly and convincedly said: This Xugong 220A can create a production value of 20,000 yuan or 30,000 yuan per day, compared with Other Equipment . This equipment is not bad at all, and the cost of use is more economical. In the future, if there is a procurement demand for rotary drilling rigs, my first choice is definitely Xugong equipment.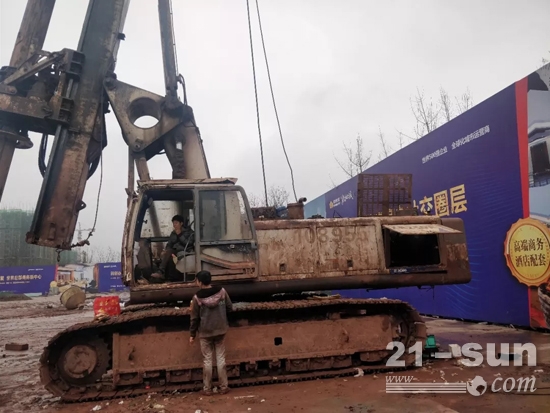 XCMG XR220A in construction
As a small and medium tonnage rotary drilling rig, XCMG XR220 series products have participated in many major construction projects and played an important role in the construction. The following construction cases are a good proof!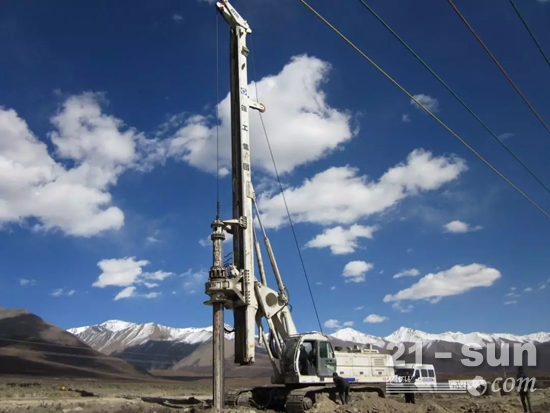 Construction of XCMG XR220 in Qinghai Plateau of Lanxin Railway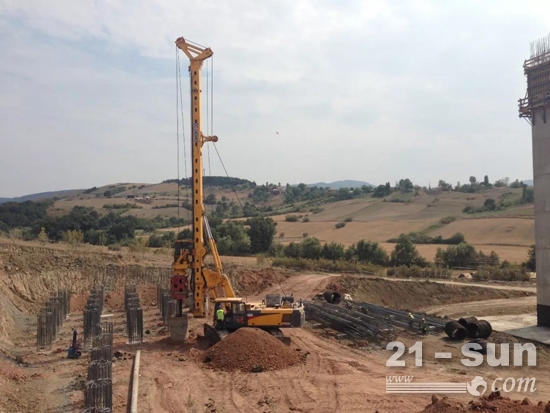 Xugong XR220DII construction in Turkey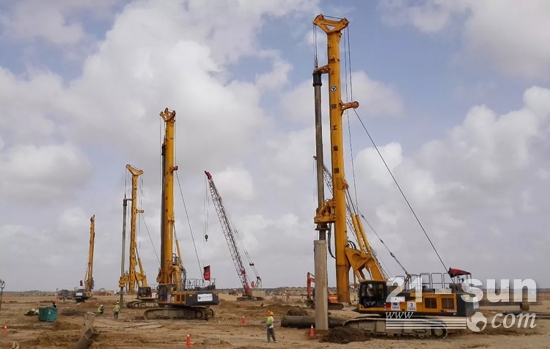 Xugong XR220D fleet in Pakistan construction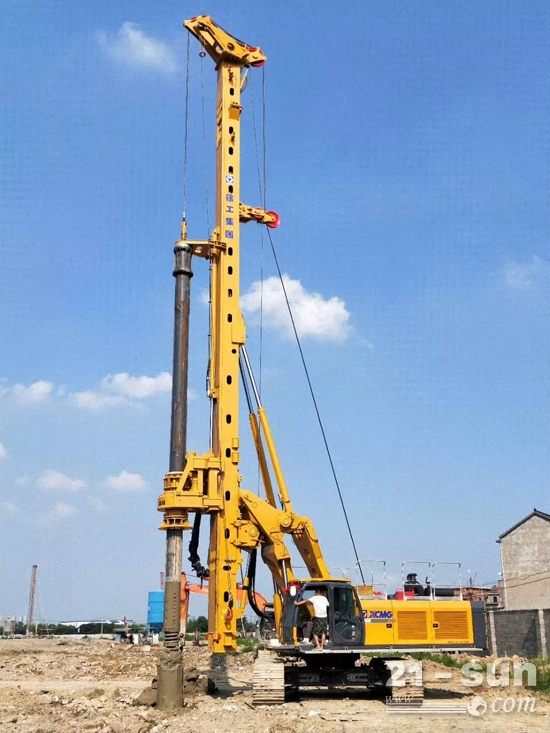 Xugong XR240E construction in Guangzhou
Time and products are the last proof. XCMG XR220 series products are a good interpretation of the stability of Xugong equipment, and explain XCMG's persistent pursuit of "technology leadership, not destroying" crafts. Over the years, Xugong Foundation has continuously carried out technological innovation. At present, Xugong rotary drilling rig has been developed into the E series. It has been optimized, upgraded, refined and designed in terms of power, transmission system and structure, and has developed a modular multi-machine. Advanced technologies such as energy and double-arming luffing mechanism increase construction efficiency by 20% and stability by 15%. Regardless of the past and present, in the journey of exploring engineering technology, providing solutions for global engineering construction and sustainable development, Xugong wins customers' trust and loyalty with excellent product quality, and creates value for customers! (This article is from Xugong Foundation)
Related News: Xugong Foundation Rotary Drilling Service
We produce different kinds of Electric Reach Trucks. This narrow aisle electric reach forklift can lift pallets to 4.5 meters. We also have Heavy Duty Electric Reach Stackers to handle 2-ton goods. With EPS, our Warehouse Reach Forklift is efficient and the operator loves it. It has various heights and weights for different applications.
Main mast made by 12# U -steel with thick leg: stability

Most advanced AC drive system: more powerful

CURTIS AC controller & MOSFETS drive: safety & stable output

One-piece molding of high quality forged fork: precise positioning goods

Emergency stop, reverse bottom: safety

Controller with self-diagnosis function: easy maintenance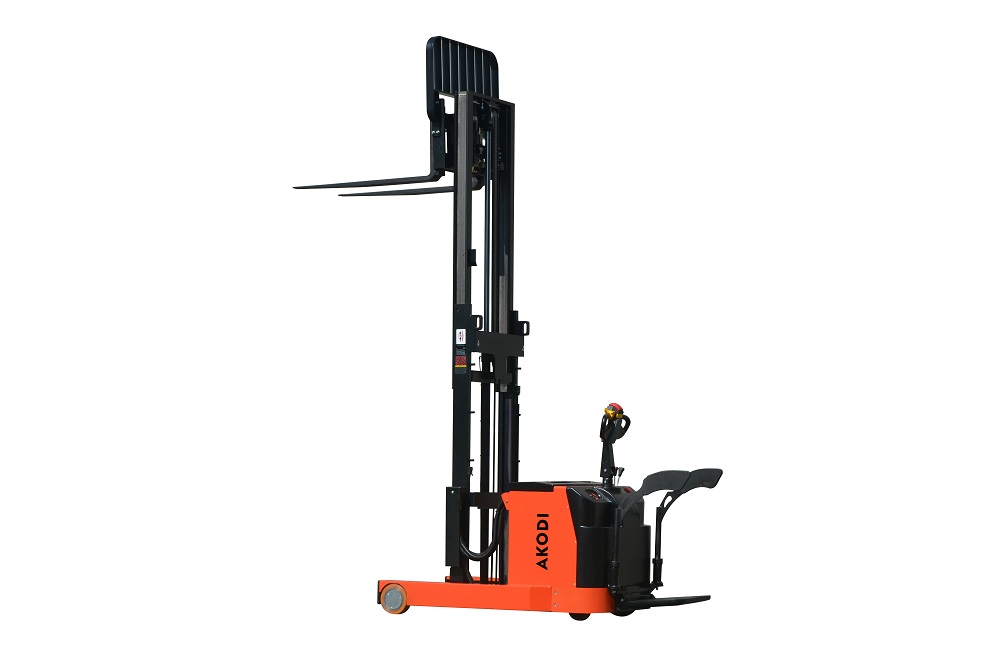 Measurement/ Model
Q1516
Q1518
Q1530
Q1537
Q1545
Capacity (Q)
kg
1500
1500
1500
1500
1500
Load Center (C )
mm
500
500
500
500
500
Max lift height (h)
mm
1600
1800
3000
3700
4500
Overall extended height
mm
2535
2790
4040
4070
5500
Overall collapsed height
mm
2155
2355
2121
1830
2080
Overall fork width (b2)
mm
540/680
540/680
540/680
540/680
540/680
Fork size (L*W*T)
mm
950 (1150)*100*35
950 (1150)*100*35
950 (1150)*100*35
950 (1150)*100*35
950 (1150)*100*35
Min height (h1)
mm
50
50
50
50
50
Overall width (b1)
mm
1100
1100
1100
1100
1100
Overall length (L) 950mm fork
mm
2765
2765
2765
2765
2765
Turning radius (Wr)
mm
1670
1670
1670
1670
1670
Max travel speed, full load/no load
Km/h
5.0/6.0
5.0/6.0
5.0/6.0
4.8/6.0
4.8/6.0
Max lift speed, full load/ no load
mm/s
75/139
75/139
75/139
85/119
85/119
Max lowering speed, full load/no load
mm/s
94/108
94/108
94/108
85/80
85/80
Max Gradient performance, full load/ no load

%
5/8
5/8
5/8
5/8
5/8
Rear drive wheel, number of wheels
mm
PU

φ230*82, 1
PU

φ230*82, 1
PU

φ230*82, 1
PU

φ230*82, 1
PU

φ230*82, 1
Front wheel, number of wheels
mm
PU

φ210*70, 2
PU

φ210*70, 2
PU

φ210*70, 2
PU

φ210*70, 2
PU

φ210*70, 2
Balance wheel, number of wheels
mm
PU

φ149*60, 4
PU

φ149*60, 4
PU

φ149*60, 4
PU

φ149*60, 4
PU

φ149*60, 4
Driving motor
Kw
AC 1.5
AC 1.5
AC 1.5
AC 1.5
AC 1.5
Lift motor
Kw
3.0
3.0
3.0
3.0
3.0
Battery capacity
V/A
24V/270Ah
24V/270Ah
24V/270Ah
24V/400Ah
24V/400Ah
Weight
Kg
1745
1750
1840
2070
2110
Battery weight
Kg
230
230
230
650
650
Electric Reach Forklift
Electric Reach Trucks,Narrow Aisle Electric Reach Forklift,Heavy Duty Electric Reach Stackers,Warehouse Reach Forklift
Akodi Intelligent Robot Technology Co., LTD , https://www.akodiforklift.com